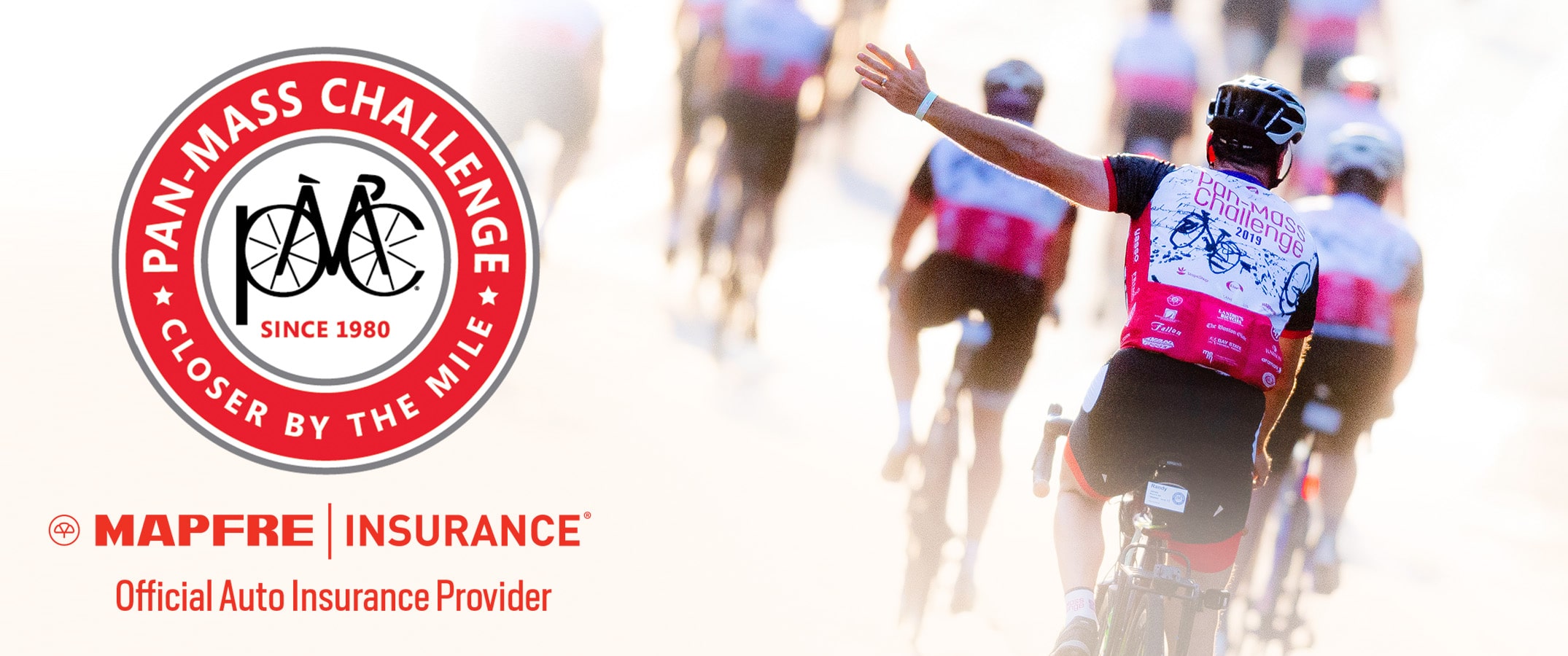 New: The Pan Mass Challenge Group Discount for PMC Riders
For the past five years, MAPFRE Insurance has been the Official Auto Insurance sponsor of the Pan Mass Challenge (PMC). This annual bike-a-thon raises more money for charity than any other single athletic fundraising event in the country. Benefitting the Dana-Farber Institute, the PMC pioneered the $4 billion athletic fundraising event when it was founded in 1980 by Billy Starr, who remains the event's executive director, an annual cyclist and a fundraiser. Due to the coronavirus pandemic, the 41st ride has been reimagined for 2020. Instead of cyclists choosing from one of 12 routes that range from 25 to 192 miles and can be completed in one or two days, this year's PMC ride will be virtual.
Historically, MAPFRE has offered the Marketing Partner Discount, which offers a 5% discount on a Massachusetts auto policy to any new or existing customer who donates $25 or more to the PMC. New for 2020, we are pleased to introduce an exclusive 5% discount for registered riders. The Pan Mass Rider group discount is available for any new or existing auto policy in Massachusetts for the 7,000 registered PMC riders. The new Rider discount can be combined with the Marketing Partner Discount.
To qualify for the Pan Mass Rider 5% discount, riders must be registered for the PMC and be the named insured on the policy. MAPFRE will validate riders based on data provided by the PMC.
The PMC donates 100% of every rider-raised dollar directly to Dana-Farber and is the institute's largest single contributor, raising more than 52% of
the annual revenue at The Jimmy Fund. In 2019, the PMC donated a record-breaking $63 million to Dana-Farber, bringing the PMC's 40-year fundraising total to $717 million.