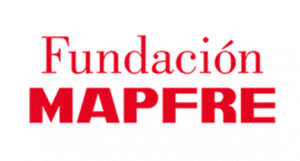 The Fundación MAPFRE Social Awards are dedicated to those working to improve the world in which we live. This international program recognizes the work of those who share the Fundación's commitment to improving society and who dedicate themselves to this goal. People, projects or institutions that meet the awards' criteria are invited to apply. The submission deadline is March 10, 2019. Awards will be conferred in the following categories:
José Manuel Martínez – Martínez Lifetime Achievement Award

Award for the Entity with the Best Track Record in Social Causes

Award for the Project or Initiative with the Best Social Impact

Award to the Best Initiative in the Agricultural Sector
You are invited to either nominate a person, organization, institution, or program that meets the criteria or encourage them to apply for an award. Application details are located here.
Fundación MAPFRE is the company's majority shareholder, and last year funded over $1 million in programs in the U.S., including Worcester Community Action Council's Head Start meal program, Boston Children's Hospital Injury Prevention Van and more.