If a major accident exhausted the
coverage you already paid for, you might find yourself in a tough spot.
Umbrella insurance gives you that extra layer of coverage when you are responsible for damages that exceed the liability limits on your auto or homeowner policy.
The more you have the more you have to protect…
Life happens in a blink of an eye. A multi-million dollar lawsuit can put your financial stability at risk.
Luckily, there's umbrella coverage.
What is umbrella insurance?
Suppose a major accident or incident exhausts the liability coverage you have already paid for. In that case, you might find yourself in a tough spot, and your assets and future earnings could be vulnerable to a lawsuit.
Umbrella insurance, or excess insurance, offers an extra layer of protection for major accidents or incidents that exhaust existing liability coverage.
With MAPFRE, when you add-on umbrella insurance in Massachusetts, you will be protected against catastrophic liability claims — beyond what commercial auto, home, business owners, or general liability insurance might offer.
If a lawsuit is brought against you for personal injury or property damage covered by the umbrella policy, MAPFRE can take care of defense costs as well.
To get a quote for umbrella insurance, contact an insurance agent near you.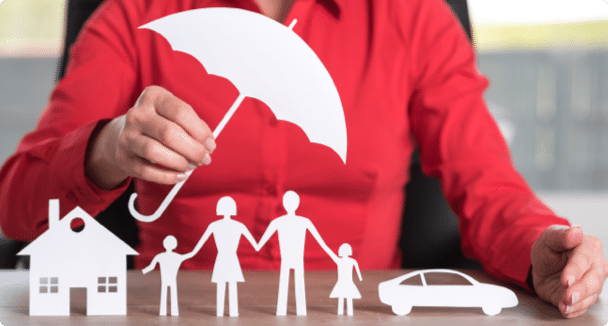 What does umbrella insurance cover?
Umbrella coverage typically cover a wide range of occurrences that could otherwise leave you in a difficult financial situation.
Here are some examples of situations where umbrella insurance may be able to help mitigate exposure to a huge financial loss:
A visitor slips and falls at your home and sues you to help pay for their medical expenses.
Your dog bites your child's friend causing injury.
You cause a major car accident causing serious injury to multiple other drivers.
A family member's social media post results in a defamation suit.
In these situations, umbrella insurance may be able to help protect your assets if damages exceed your existing liability coverage. Typically you and your spouse are covered under your umbrella insurance policy, as well as any relatives or dependents living with you.
Do I need umbrella insurance?
It can be difficult to determine if you need umbrella insurance. Sometimes you can benefit from an umbrella policy if you:
Own a home, rental property or multiple residences
Have a pool or trampoline where children or other guests play
Have high value assets, like retirement savings or investments
Drive a car, borrow a car or let others borrow your vehicle
Regularly host dinner parties or other gatherings
Participate in carpools or group activities
Have children home or away at college
Use social media
Own a pet
Because everyone's situation is different, it's best to talk with an independent insurance agent who can help evaluate your unique insurance needs.
How much umbrella insurance do I need?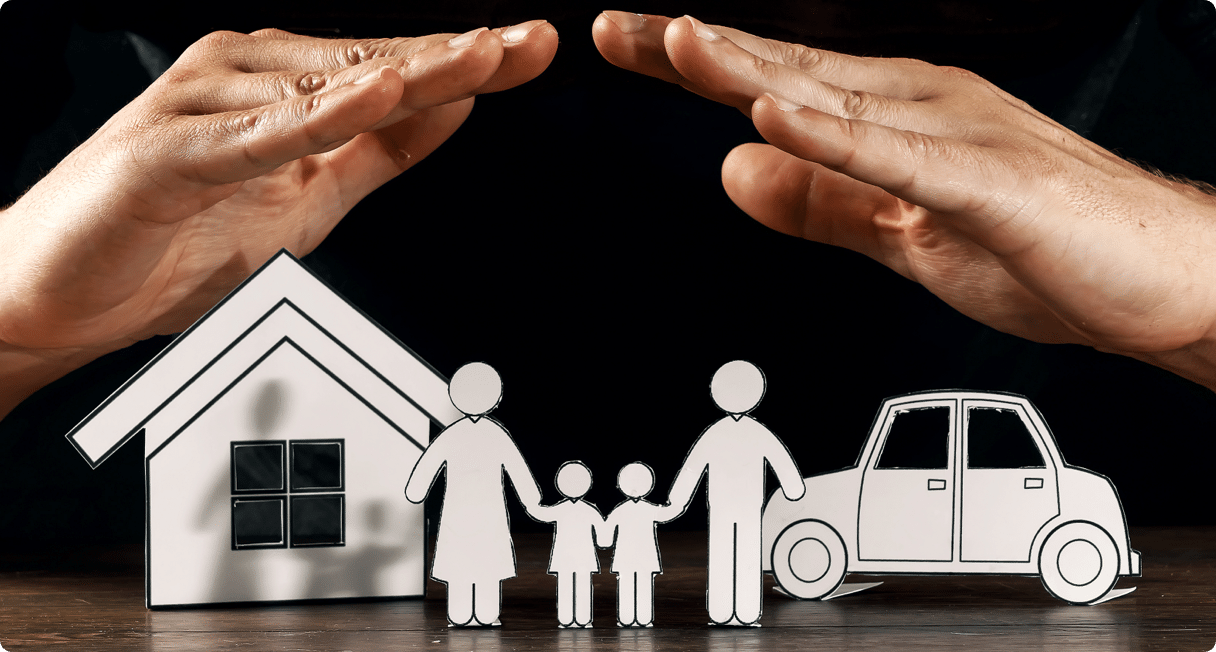 An independent insurance agent can help you determine the exact amount of umbrella insurance you may need. They may ask you questions like:
What is the value of your total assets?
Do you have any special risks, like a trampoline, pool or large animal (like a horse) at home?
What other risks do you think you may face? Do you volunteer, coach athletics or lead a youth group?
Your answers to these questions will help determine the amount of umbrella coverage that is right for you.
Umbrella Coverage with MAPFRE Insurance
Bodily Injury


Medical costs and loss of income.

Property Damage


Damage, destruction or loss of use of tangible property.
Automobile liability




Automobile liability coverage is limited to bodily injury and property damage arising out of occurrences within the US, Canada or Puerto Rico.

Personal Injury




Offenses which take place anywhere in the world.
Available Optional Umbrella Coverages (must be present on the underlying policy)
Excess Permitted Incidental Occupancies Liability Coverage Endorsement.
Assisted Living Care Liability Coverage Endorsement.
Excess Incidental Farming Personal Liability Coverage Endorsement.
Trust Endorsement.
To get an umbrella quote or to see if you could be saving on your umbrella insurance, contact an insurance agent near you.
Please Note: This is meant only to provide general information about commonly available insurance coverages. Except as expressly noted, this content is not intended to describe any specific coverage offered by MAPFRE Insurance. No coverage is provided, bound or guaranteed by this article. Available coverages, credits and discounts vary from state to state and are subject to eligibility criteria and policy terms/conditions, which will control in the event of conflict between this article and your insurance policy. For information about your policy, please review your individual policy contract and speak with your insurance representative.
MAPFRE Insurance® is a brand and service mark of MAPFRE U.S.A. Corp. and its affiliates, American Commerce Insurance CompanySM (Cal. COA 4928-8); Citation Insurance CompanySM; The Commerce Insurance CompanySM; Commerce West Insurance CompanySM (Cal. COA 1372-2); and MAPFRE Insurance CompanySM (Cal. COA 3039-5). Not all products available in all states.