Halloween is a fun and exciting time for both children and adults alike! The holiday is typically spent trick-or-treating, carving jack-o-lanterns, and attending parties.
But according to the National Highway Traffic Safety Administration (NHTSA), Halloween can be a dangerous time and result in an uptick of motor vehicle crashes. The reason is because of several factors like increased pedestrian traffic on Halloween, lower visibility due to costumes and masks and the amount of alcohol consumed by party goers.
The National Safety Council recommends the following safety tips for both trick-or-treaters and drivers:
Watch for children walking on roadways
Turn your headlights on early to spot trick-or-treaters
Remind kids to cross the street at crosswalks
Have kids carry glow sticks or flashlights
Use reflective tape on costumes and wear light colors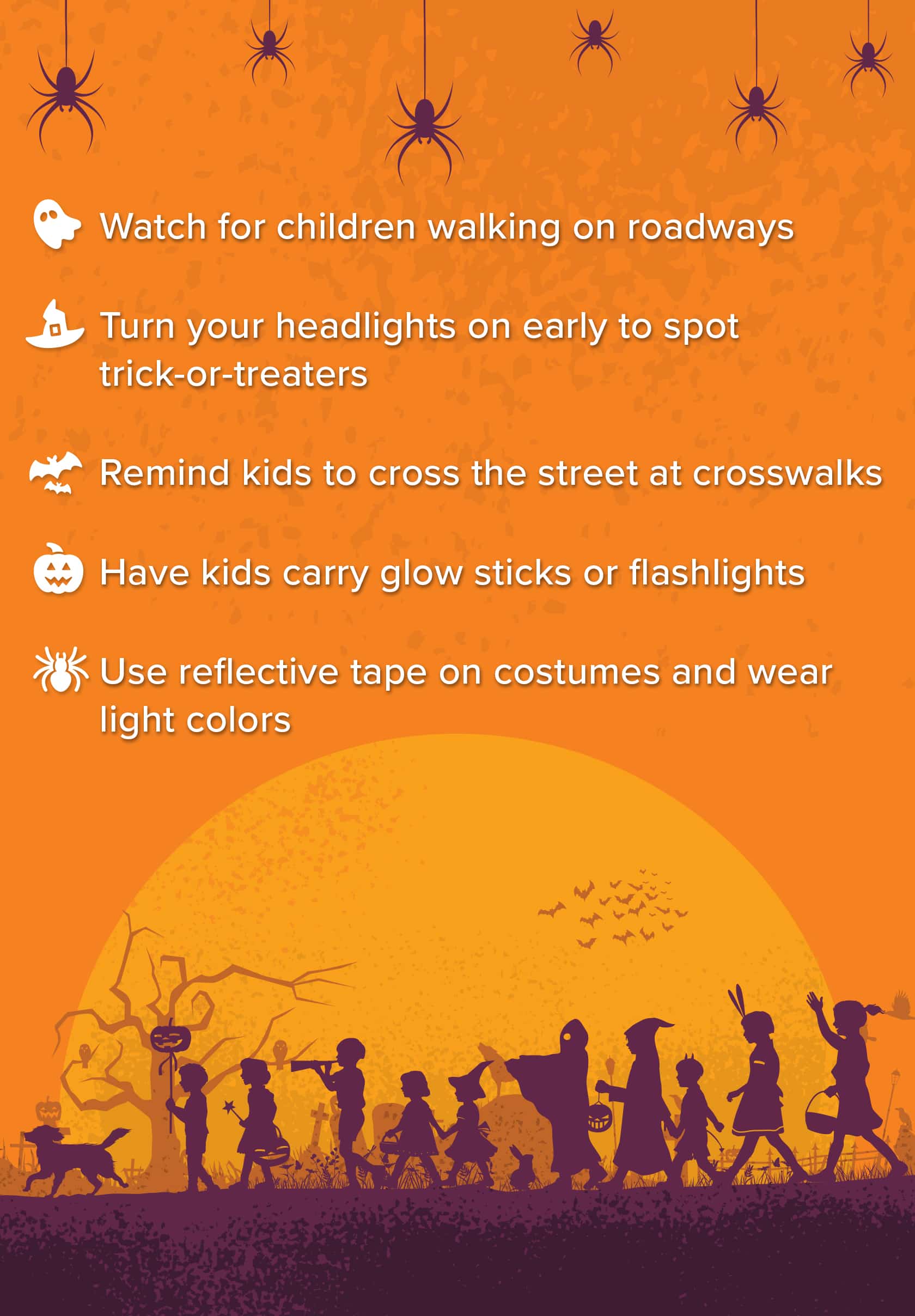 If you're hosting a Halloween party, be responsible and make sure your party goers get home safely. The National Highway Safety Traffic Administration (NHSTA) has these tips:
Serve plenty of food and provide non-alcoholic beverage options
Collect car keys from guests who are drinking
Call taxis, rideshares or provide sleeping accommodations for guests who have had too much to drink
Happy Halloween!