If you're not driving as much and putting less miles on your vehicle, it's a good idea to update the annual mileage on your MAPFRE account. Doing so could potentially save you money!
At MAPFRE, we are committed to being here for you! Because many people have changed their driving habits the last couple of years, we want to ensure that your premium reflects how much you are currently driving.
To update your mileage, log into your online account then select Details, Billing & Documents under your auto policy, navigate to the Details tab, and enter updated mileage at the bottom of the page. Don't forget to check the box acknowledging that the information you entered is accurate and click the submit button!
After you update your mileage in your online MAPFRE account, we will determine if the change has resulted in a modification to your premium and will adjust eligible policies accordingly. That's it! It's really that easy. If you are having issues updating your mileage or would like to review your policy further, please contact an agent and they will be happy to help you.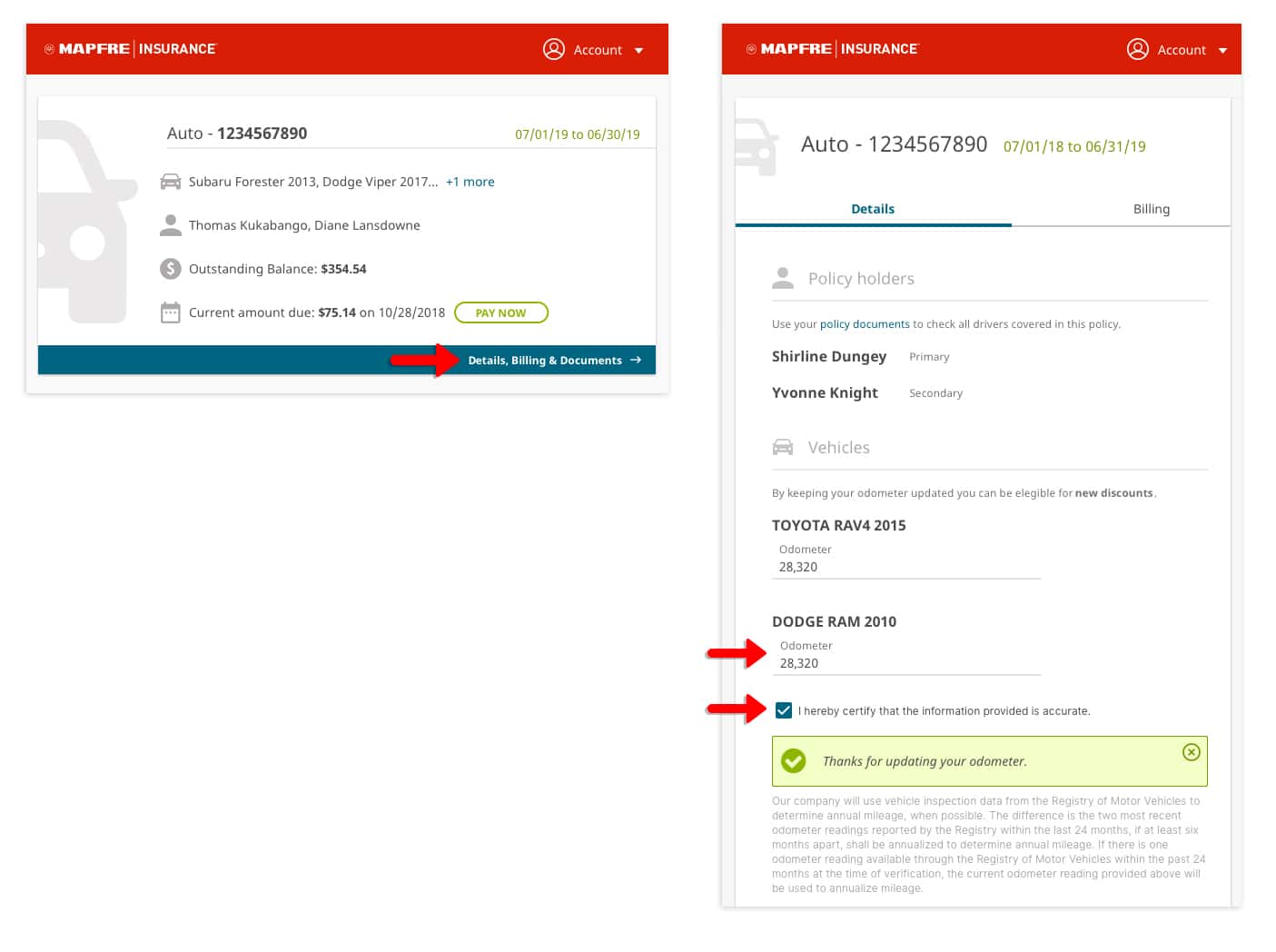 Please Note: This content is not intended to describe any specific coverage offered by MAPFRE Insurance. No coverage is provided, bound or guaranteed by this article. Available coverages, credits and discounts vary from state to state and are subject to eligibility criteria and policy terms/conditions, which will control in the event of conflict between this article and your insurance policy. For information about your policy, please review your individual policy contract and speak with your insurance representative.
MAPFRE Insurance® is a brand and service mark of MAPFRE U.S.A. Corp. and its affiliates, including American Commerce Insurance CompanySM (Cal. COA 4928-8), Citation Insurance CompanySM, The Commerce Insurance CompanySM, Commerce West Insurance CompanySM (Cal. COA 1372-2), MAPFRE Insurance CompanySM (Cal. COA 3039-5), and MAPFRE Insurance Company of FloridaSM.