MAPFRE Insurance offers several different ways for customers to make their premium payments online. We partner with trusted third-party payment solutions to offer a secure payment platform that is easy and convenient.
By making your premium payments electronically, you can avoid the hassle of sending payments through the mail and remembering to pay each time an invoice is due. It is also beneficial for the environment as it helps with the reduction of paper.
There are a few options you can choose when making online payments:
One-Time Electronic Payment
You can choose to make a secure, one-time electronic payment on the MAPFRE Insurance website. All you need is a credit or debit card and to follow the simple instructions via the payments link.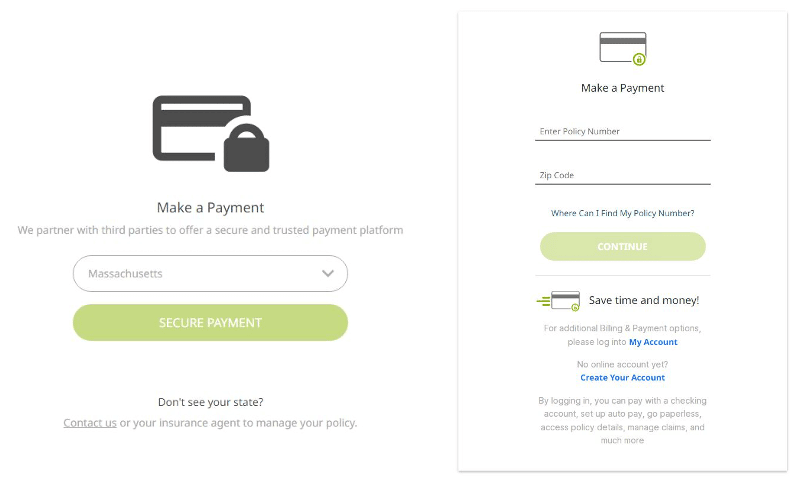 You don't even need to be logged into your account, however you also have this option when you are logged into your MAPFRE account.
After selecting "Billing, Policy, & Documents" in your account, you can select "Pay Now." This will prompt a pop-up to select ACH or a credit or debit card.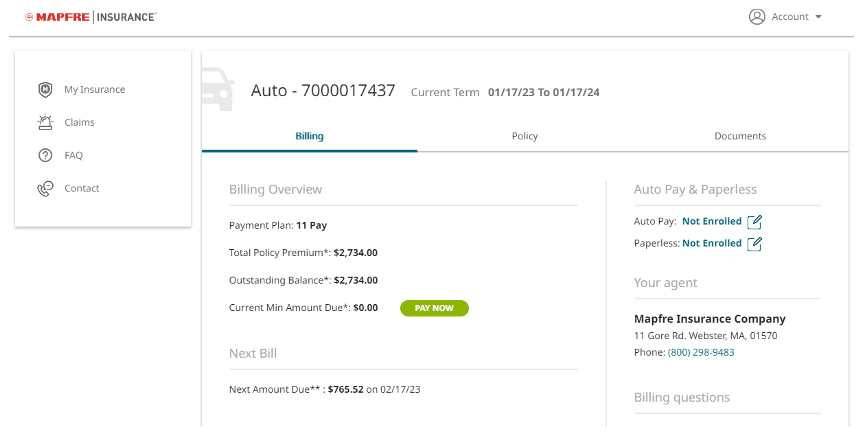 Enroll in AutoPay (EFT)
AutoPay is another safe and secure option that ensures your payment is made on time, and you can even choose your due date! Simply enroll via your Customer Portal account.
From the home page select "Not Enrolled":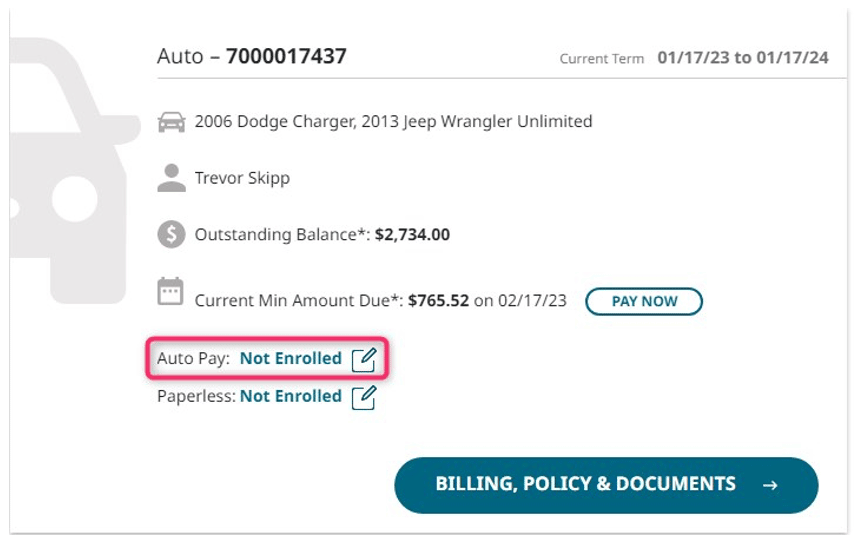 Or go to Account in the upper right-hand corner: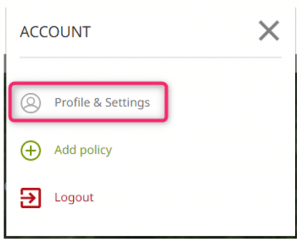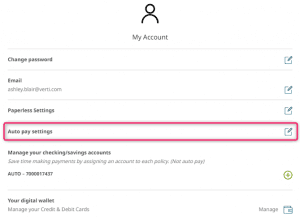 Then select the Auto Pay settings:
You will then be brought to this screen:

Once you click Enroll, fill out the form with the appropriate checking or savings information and select Enroll: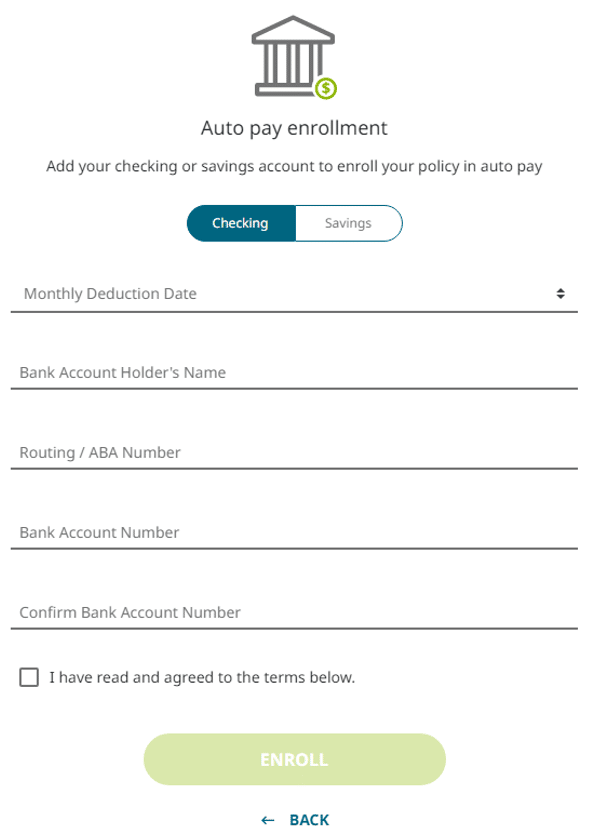 If you have not registered for an online MAPFRE account yet, doing so is easy! See the instructions on our blog post about how to create a MAPFRE Insurance Account.
Other Ways to Pay
Many banks and credit unions also offer Electronic Vendor Payment (EVP). Enrollment is usually quick and easy, and your account information is kept confidential and is never shared with MAPFRE. Reach out to your banking institution for details and instructions.
If you select the payment option of your choice and still have questions about your premium payments or bill, you can always reach out for help or clarification to billingcomments@mapfreusa.com.