At MAPFRE, we have made managing your account and viewing your policies easy! We're still here if you need to give us a call, but when you need to view or download a document, update your odometer, pay a bill or report a claim, logging into the MAPFRE portal is just as easy.
If you already have an account, all you need to do is enter your email and password. If you don't have an online account yet, creating one is easy! All you need is your MAPFRE Policy Number and a few other pieces of personal information to get started.
First navigate to the main and then select Customer Login at the top right. Next, select your state and select the LOGIN or REGISTER button. From there, enter the information requested, including your policy number and select CONTINUE.

From there, select create account and enter the information requested, including your policy number and select CONTINUE.

You will then be asked to validate either your email or phone number – whatever option you choose. After you are sent a security code from the option you chose, enter that code, and select CONTINUE.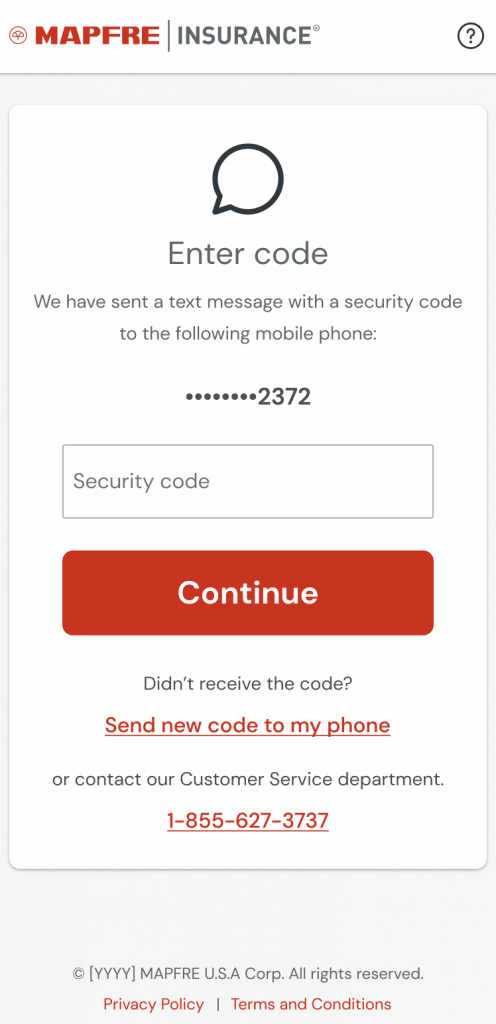 The next step is to validate your email. Once you enter your email, MAPFRE will send you a link to activate your account. After you click on the link in your email you are ready to create your password.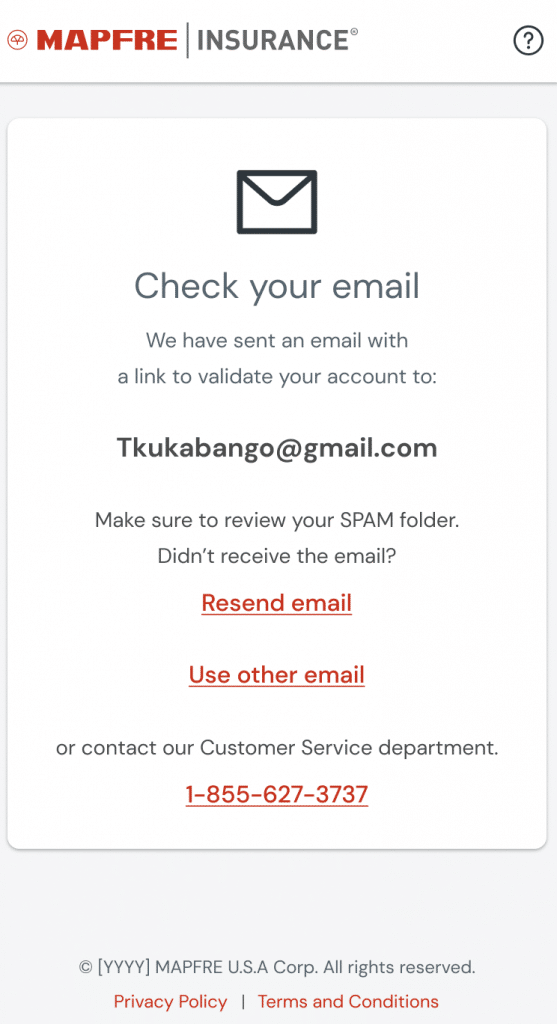 After completing these steps, you will now be ready to use your email and password to sign into your account where you can:
View your billing information, policy premium and other documents
Update your mailing address
View your next payment amount and policy balance
Go paperless
Pay your bill
Report a claim
If there's something you need help with and would like to call us, you can contact a customer service representative in your state. Your independent agent can also help you review or change your personal information to make sure you have the right coverage to suit your individualized needs.