Keep your summer celebrations safe by following these tips:
Celebrate Responsibly:
• Leave the firework displays to the professionals! According to the National Fire Protection Association, two out of five of all reported fires occur on July 4.
• For outdoor events, make sure there aren't any hazards in the yard.
• Place outdoor fire pits or chimineas in suitable locations away from obstacles such as buildings, trees or overhangs.
• Keep a fire extinguisher accessible to grills and fire pits.
• If guests imbibe, do not allow them to drive under the influence. Use designated drivers or offer a ride share or taxi service.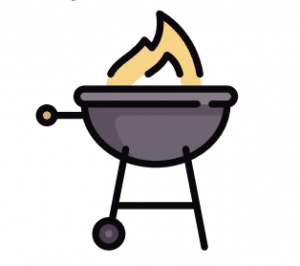 Grill Safely:
• Do not use a grill indoors or in any enclosed area.
• Place grills on stable ground and keep them at least 10-feet away from structures or deck railings.
• Never leave lit grills unattended.
• Make lit grills inaccessible to children and pets.
• Once a grill has been lit, do not add starter fluid to it.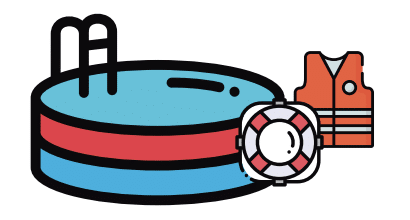 Water Precautions:
• Secure home pools with appropriate barriers, ideally a fence or barrier that is at least 4-feet high and has a self-closing, self-latching gate.
• Maintain pool or hot tub water by ensuring it is clean and clear.
• Keep life rings, floats, reaching poles and other lifesaving equipment in an easy-to-access area.
• Have flotation devices, particularly life vests, available for guests who are not experienced swimmers.
• Slippery when wet! Do not run near a pool and be extra cautious when deck surfaces are wet.
Click here for our infographic on Summer Safety Tips.