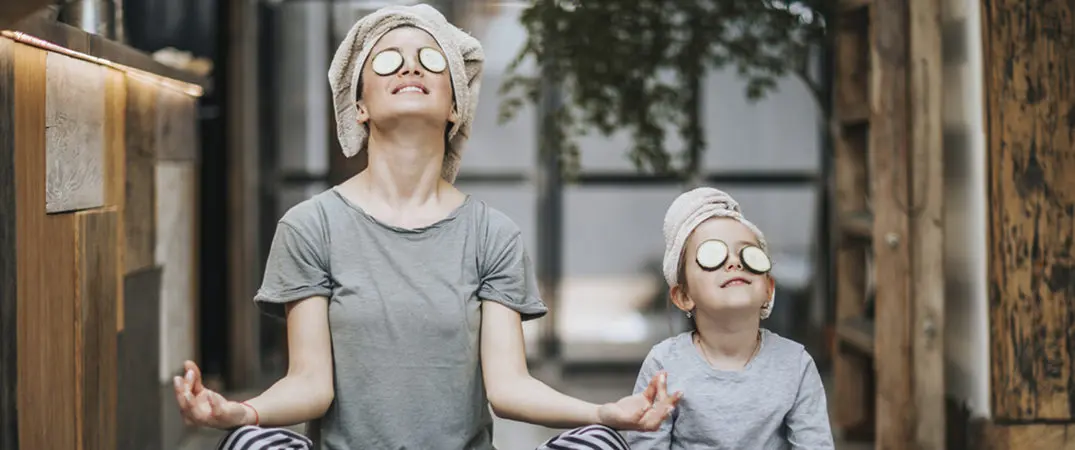 Look after your feelings
In this situation, feeling stressed is normals
You don't feel well but you pretend nothing is wrong, you think you are capable of facing everything and that a small coronavirus won´t get to you. But in the current situation, stress can take its toll.
If you notice that anger, frustration and worry are recurring, it is time to take action to avoid suffering from stress. It seems easy in theory: you must push negativity away, set aside moments to dedicate to yourself and take things differently. But we don't always know where to start.
To help you avoid stress, here are some tips that you can easily put into practice at home. The secret to feeling better is to share your feelings, learn to relax, think positive and put things into perspective:
Don´k keep it all inside.

Talking and sharing will calm you. And if you'd rather keep your feelings to yourself, write down what's happening to you.
Breathing is a great ally against stress.

Breathe in and out deeply, slowly. You'll see how your worries slowly fade away.
Listen to music that helps you relax,

it can be a great tool against anxiety and stress.
Try to get some relaxed sleep

with hot baths or relaxation techniques.
Take a look at yourself from outside.

Sometimes putting ourselves in someone else's shoes helps us to put things into perspective.Although it requires some mental effort, it is enormously useful.
If these tips are not enough to fight off your stress, you should consider talking to a professional. Assess the situation honestly and take action.

At Fundación MAPFRE we´ll stay by your side.