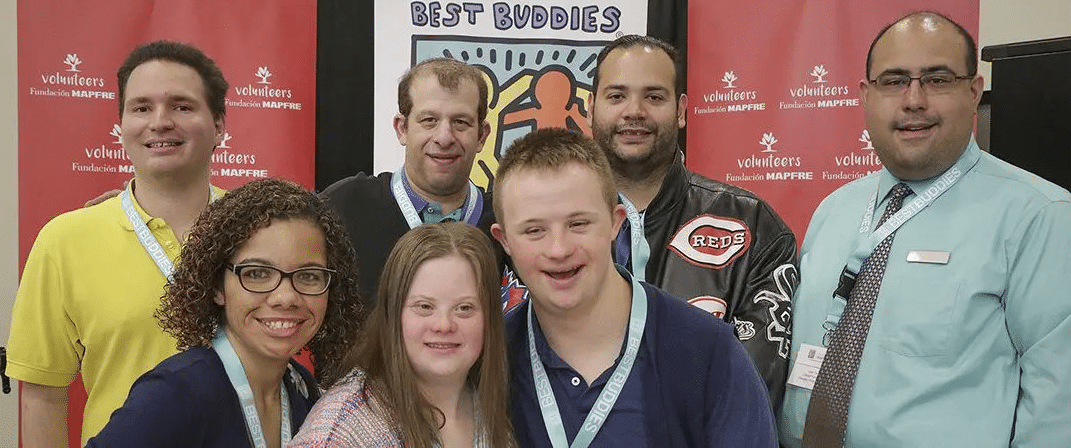 Best Buddies
Training and employment for integration
Thanks to an exclusive collaboration with Best Buddies International, Fundación MAPFRE has launched a job preparatory training program for students with intellectual developmental disabilities (IDD) in the United States. The project, entitled "Pre-Employment Training Program", offers assistance and mentorship to students before entering the job market.
Best Buddies International is an international movement of volunteers that creates opportunities for comprehensive work, leadership development and inclusive life for students with intellectual and/or developmental disabilities. Since its founding in 1989, the organization has grown, and today its comprehensive employment program has created more than 400 jobs in the United States. Officially launched in Massachusetts in March 2019, the program already includes seven school districts and 50 students, in collaboration with 15 potentially hiring companies.
The organization offers basic training prior to obtaining a job to students with intellectual developmental disabilities (IDD) who are still finishing their school years and require additional training to prepare for a job. It also trains students whose passage from school to the job world is imminent.
The goal is to offer support and the necessary resources for people with intellectual developmental disabilities (IDD) so that they can continue to develop by means of educational tools and collaboration with companies.
The project not only benefit students. In addition to raising awareness about intellectual disabilities, collaborating with Best Buddies offers MAPFRE employees opportunities for volunteering that fit in the company's culture of diversity and inclusion and Corporate Social Responsibility.
In this regard, MAPFRE USA recently hosted the first edition of Best Buddies Explore Your Path to Employment, an initiative consisting of a round table made up of professionals, and a job fair. Here students could visit the exhibitors of the different companies and to talk with their representatives about possible employment opportunities, identifying which jobs match their skills and personal interests. Different members of the Best Buddies Jobs program also participated in a round table where they spoke about their professional paths and about what motivates them to work.