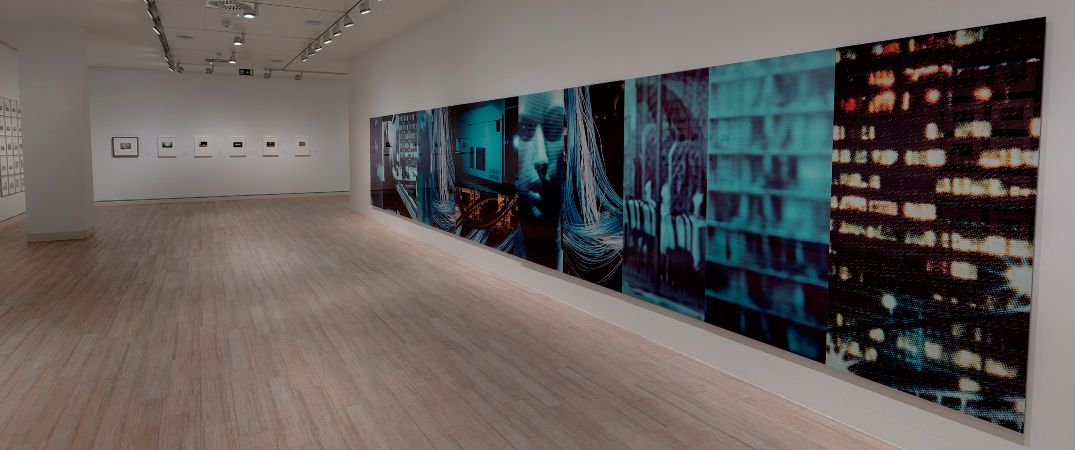 Photography in Fundacion MAPFRE
Since 2008, placing value in the history of images throughout the 20th century
At Fundación MAPFRE, we believe in the value of culture for learning, experimenting, expanding one's mind and learning about different forms of expression. We think of culture as a cohesive tool for different realities, a place where all of us can meet and share, uniting regions, countries and continents. Our goal is to help the spread and exchange of knowledge. For this reason, we're interested in people around the world learning about great artists through our exhibitions and co-edited catalogs.
Years ago, our passion for art led us to pursue collecting, with the aim of sharing our acquisitions with the public. Today, Fundación MAPFRE's collections are a reality that consists of both drawings and photography. In our photography collection, the great American masters such as Paul Strand, Walker Evans, Lee Fridlander, Harry Callahan and Garry Winogrand stand out. All of them offer a particular vision of the transformation of the United States that took place early in the 20th century. The evolution of this country and its people is also reflected in our collection through the lens of other known photographers such as Nicholas Nixon, Emmet Gowin, Helen Lewitt, and Robert Adams.
To make known the important contributions these American photographers made, we organized complete retrospectives on their work. Among them Paul Strand, Berenice Abbott and Garry Winogrand as well monographic exhibitions devoted to highly acclaimed contemporary American artists such as Duane Michals, Bruce Davidson, Peter Hujar, Stephen Shore and Anthony Hernandez to name a few. Some of these exhibitions have travelled around the world to bring photography closer to the greatest number of people possible.
Our exhibition program has been conceived from the beginning as a way to build bonds with great artistic and cultural institutions from the country, such as the SF MoMA (Museum of Modern Art San Francisco), The Morgan Library of New York, the legendary George Eastman House (NY) , the Art Institute of Chicago, or the ICP NY (International Center of Photography)
All our exhibitions include the publication of a catalog that, in many cases, is the result of a joint collaboration, particularly in the field of photography. In recent years, our collaboration with Aperture has resulted in catalogs of artists such as Stephen Shore, Paz Errázuriz, Hiroshi Sugimoto, Bruce Davidson and Peter Hujar . Distribution agreements like the ones with D.A.P. for Alvin Langdon Coburm, Brassaï, Berenice Abbott catalogs have allowed our books to be present in the best bookstores in the United States. In 2018, the catalogs of Shomei Tomatsu and Brassaï were chosen by the prestigious newspaper the New York Times as being among the 10 best photography books, and the one on Paz Errázuriz was included in the Best Photo Books list of the same newspaper in 2016.
Discover photography in our collections.