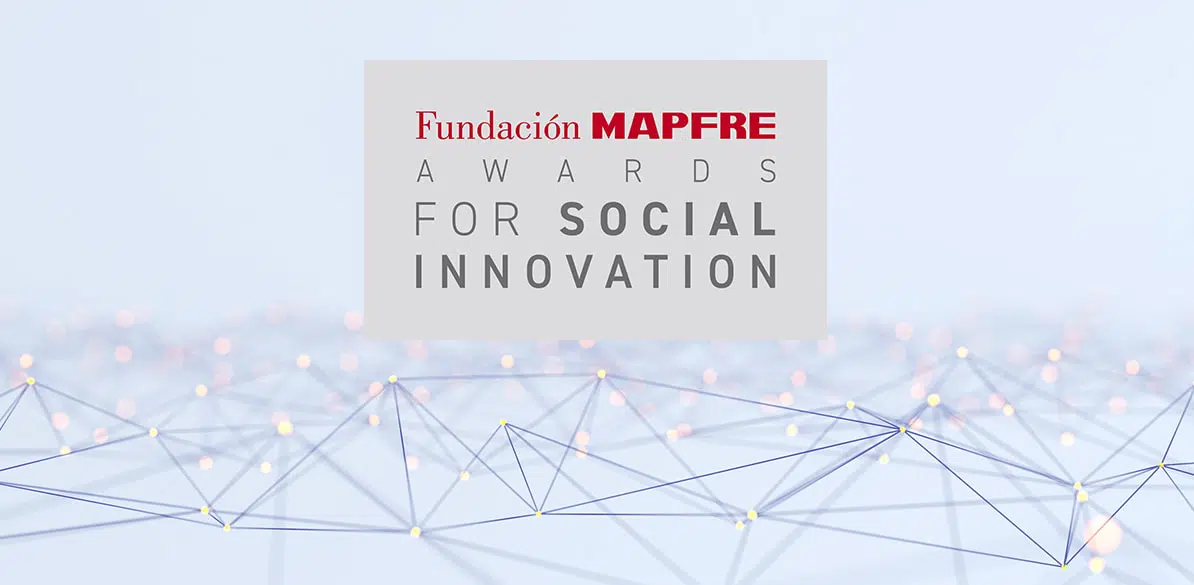 Fifth edition of the Fundación MAPFRE Awards for Social Innovation
New solutions to global challenges
The world today is facing major challenges that require new solutions. The fight against poverty and inequality, exacerbated by the coronavirus crisis, the need to curb climate change, the importance of enabling access to health services for all people and the opportunity to promote the active integration of older people into our society to harness their abilities, require innovative solutions that focus on the well-being of people living in this world and the protection of the environment.
At Fundación MAPFRE we are convinced that an essential tool for achieving these objectives is social innovation. That is why we launched the 5th edition of the Fundación MAPFRE Social Innovation Awards, in collaboration with IE University, to continue promoting transformative social projects that create new trends and resources for society.
On this occasion, we want to promote innovative projects with great potential for social impact in the following categories:
Prevention and Mobility.
Silver Economy.
Health improvement and digital technology (e-Health).
Three large regions are taking part: Brazil, the rest of Latin America and Europe
Once the period for submitting applications had ended, the evaluation process of all the projects received began, from which the 9 finalists (1 finalist for each category and region) that will participate in the Grand Final have now been chosen. They are all receiving mentoring sessions to prepare for the final and regional media coverage.
The three winning projects (one for each category) will be awarded 40,000 € in cash to boost their projects and will receive support from a coach specialising in presentation skills, public relations and communication, and in growing social innovation projects, as well as free professional consulting services regarding the business aspects of their projects.
The nine finalists will join Red Innova, a community of social innovators in which the protagonists of all editions of the awards participate, and through which we offer support to escalate the social impact of their initiatives even after each edition ends.